The advantage of having IP CCTV Surveillance for Retail Security
Wherever there's a shop, there's bound to be a shoplifter. It's an unfortunate and universal fact of life. With endless categories of shopping stores; problems like theft, shrinkage, and internal threats are even more prevalent. An obvious need for stringent security measures is fulfilled by innovations in technology. CCTV surveillance in retail addresses these problems, and ensures that your business runs smoothly.
How Does IP Surveillance Help?
IP surveillance lets owners keep a check on their retail stores through your smartphone. Unlike CCTV cameras, users can monitor, record, and playback everything from their smartphone and doesn't require cabling and additional hardware like DVR & Storage Device. Installing IP Surveillance in your store ensures that your business is protected against suspicious intruders. Over the years, IP surveillance has allowed retail stores across distances to prevent theft, damage, and stay in control.
IP surveillance focuses on problem areas beyond the scope of safety and security. With real-time notifications and live monitoring, IP surveillance ensures retail security like no other measures.
To help you understand the numerous benefits of surveillance in retail security, here are some problem areas effectively addressed by IP surveillance.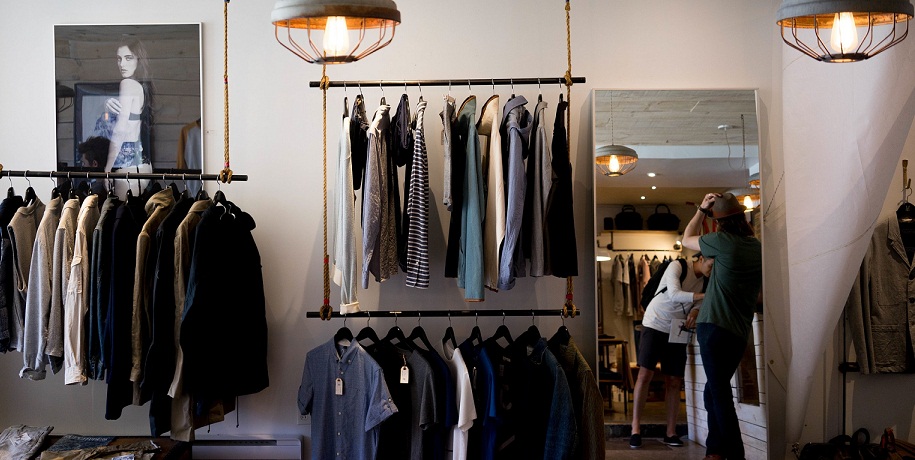 Shrinkage & Theft
According to the Global Retail Theft Barometer, until a few years ago, India was listed at the top for shrinkage. India's shrink rate goes beyond 2.38%, which costs the retail industry close to 3400 Crores INR. Employee theft contributes to 25.5% of total shrinkage. Retail surveillance puts an end to practices causing shrinkage.
In a survey about retail theft, 76% respondents believed that CCTV solutions were the most effective measure to tackle the problem of theft in retail stores. CCTV surveillance in retail acts as a deterrent to malicious or suspicious activity before it turns into something disastrous. Moreover, these systems ensure that employees are aware of the constant monitoring in the workplace, and consider the consequences before taking any untoward steps. IP surveillance can save a retailer good amount of money that would have been lost to shrinkage.
Customer Experience in the Absence of Owner
Retail surveillance not only deters theft, but also ensures customer experience, especially in the absence of owner. With increasing competition, every retailer needs to put some extra effort to provide unparalleled customer experience. IP surveillance allows you to keep a check on employees to make sure they're delivering exceptional service to customer when you are not there.
If you notice inappropriate actions by employees, you can take timely action to prevent issues with customers. In addition to this, if a customer complains about something, you can simply check the footage and get to the bottom of the claim. Apart from retail security, improved customer experience is one of the biggest benefits of IP surveillance.
Internal Threats
Although internal thefts are a major concern, threats may also arise out of other situations. CCTV surveillance in retail can be used to monitor the overall health of the store's mechanisms. Fire safety, infrastructural issues, and other such nuances can be better managed with a security system in place, and allow you to take proactive measures to tackle problems in time. You can club IP surveillance with devices like smoke sensors, multi-purpose security sensors (for cash drawers and doors), water leak sensors, fire alarms etc.
Staff Monitoring
Unlike analog CCTV cameras, IP surveillance allows you to constantly monitor your retail store. Even in your absence, you can monitor the store via smartphone or tablet. Want to head home for a lunch or a short nap? No problem! Everything will still be monitored, and you'll be able to go on with your day peacefully. IP surveillance provides you with peace of mind, and lets you keep a check.
Other Benefits of IP Surveillance
Here are some more benefits of IP surveillance, you must consider:
No hardware installation cost
No infrastructural changes
Remote monitoring
Zero Maintenance
Real-time notifications
Conclusion
IP surveillance saves videos on a Cloud server without having to install costly or comprehensive infrastructure. What this means is that any retail owner who uses IP surveillance will be able to monitor the proceedings of his store anytime, anywhere. With advanced features like motion detection, high-resolution videos, zoom-in capabilities, real-time notifications, remote monitoring, multiple device capability, cloud storage, and unlimited camera additions, IP surveillance is the best way to safeguard your interests as a retailer. To get a free survey of your store, get in touch with us.
Tags:
CCTV surveillance in retail
,
Retail Security
,
Retail Surveillance